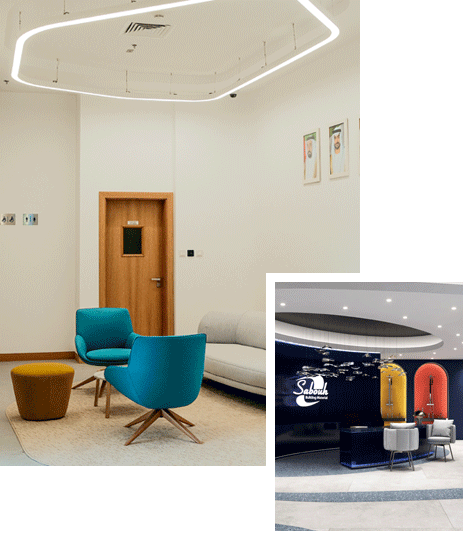 Who We are
Meter Square team of skilled craftsmen work tirelessly in all in house facilities comprising of over 40,000 square Feet. M2 undertakes a wide range of joinery projects, from the simple to highly complex structures.. From interior renovations to diverse designs, Bond's team offers world class joinery with the highest quality underpinned by stringent safety standards.
Joinery Division
The joinery specialists are talented craftsmen for making bespoke furniture, of international standards, as per technical details and techniques provided – all performed to the highest standards by trained technicians.
Paint Shop with Climate Controlled Booth
The paint specialists supply application to the painting of furniture, furniture refinishing, acrylic painting and industrial coating – all performed to the highest standards by trained technicians.
Glass and Aluminium Division
Our glass division specializes in a variety of highly skilled applications. These include: glass cutting, polishing, straight and round beveling, stained glass, glass cutouts, glass hole making, plain and engraved sandblasting, manufacturing of carved glass, curved glass works, on-glass design with coloring, frameless shop fronts and a double-glazed and laminated glass production line. All of this is done in house.